We had a great time at the holiday Luncheon last year, this year we are scheduled for November 18th. Come and join us to celebrate our visitors and the rest of the wonderful people involved with our chapter of Mended Hearts!
We will be meeting at Maggiano's at Tyson's 2 at 12pm noon on November 18th 2023.
Please fill out the form on this page and make electronic payment, or you can mail a check for the final amount to:
Mended Hearts 200
P.O. Box 897
Annandale, Virginia 22003
Please note that your RSVP is not final until paid in full. RSVPs are due no later than Tuesday, October 31st.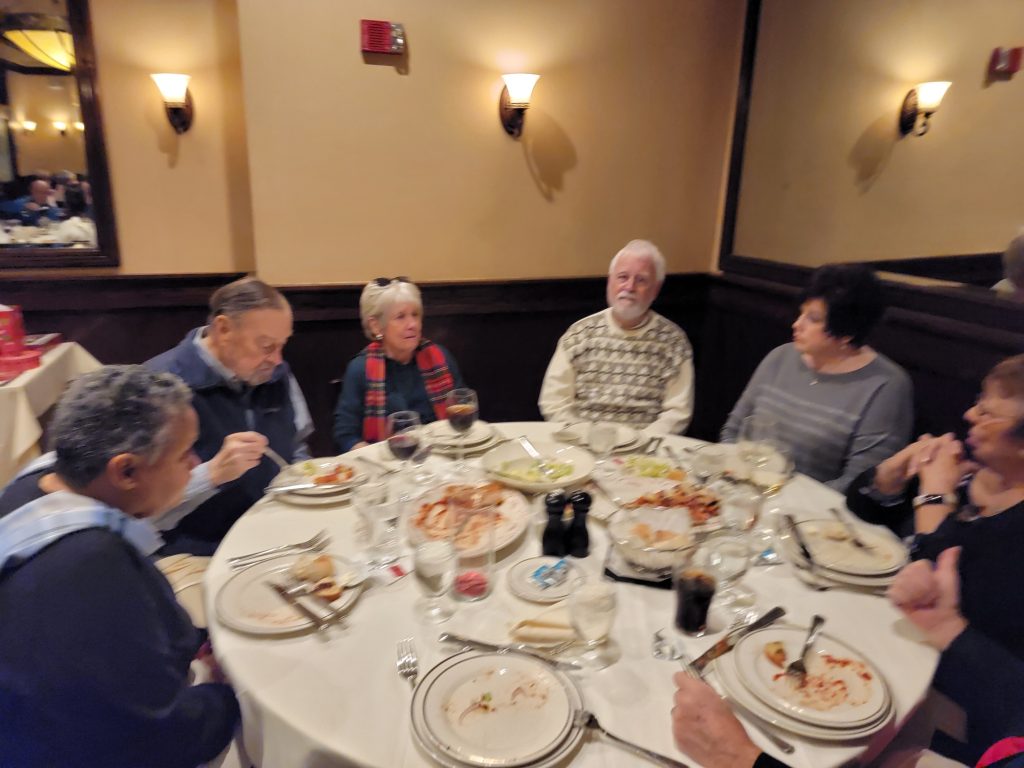 It takes a lot of volunteer hours to carry out our chapter's mission. But it also takes many thousands of dollars each year as well. The chapter tries to keep donations affordable so each year we have to reach out to the community for assistance to help us accomplish our mission of serving surgical heart patients.
Public Recognition for Our Sponsors
Businesses, organizations and professionals who wish to help support the work of Mended Hearts Chapter 200 are now able to get more public recognition for their contributions to the cause. (Of course we are also willing to not disclose donations as well if a sponsor wishes to remain anonymous). Sponsorship categories will soon be available for:
Individuals
memorials and in honor of
Individual professionals
Small local businesses
Larger businesses
Medical practices and providers
Organizations
Contact Kent Hollinger
for more information about how you can help the chapter service heart patients and how we can thank you for your support.